Alpha Centre Building Project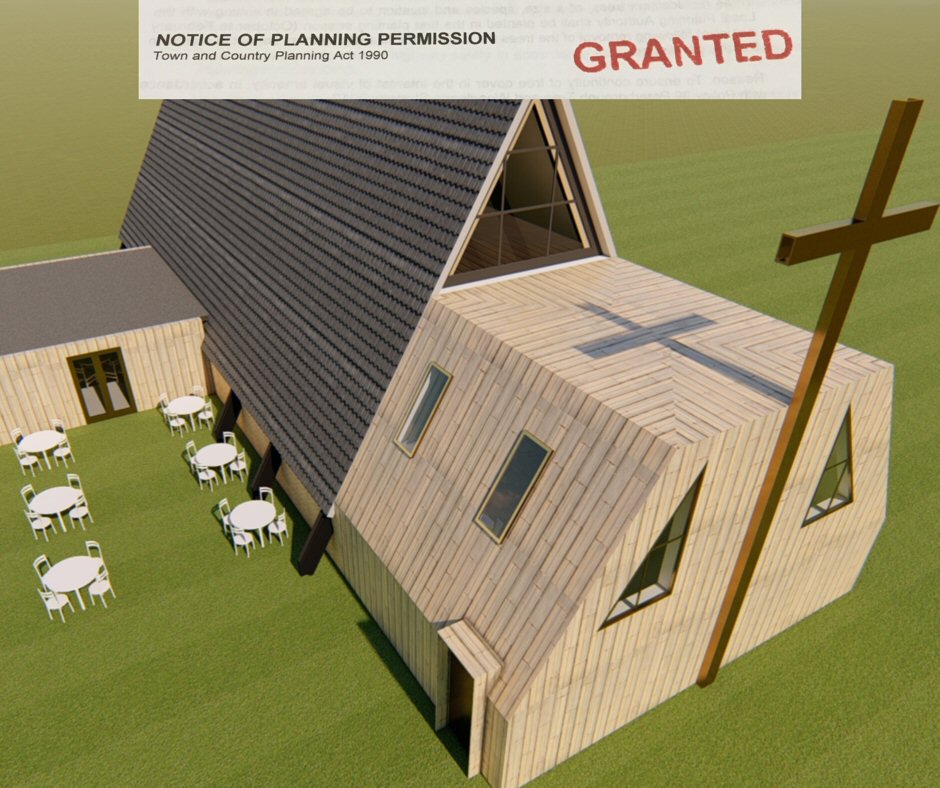 Who? This project is being funded by Wellspring Community Church, Peterborough, with help from members, friends and some very generous charitable organisations.
What? Single storey side and rear extensions to the existing building in order to add accessible toilet facilities and increase capacity in the main hall and The Well Café area for all the groups who meet and use the building, together with a new entrance and store cupboard. Some pictures of the proposals are shown below.
Why? When we moved into the building in April 2018, we immediately began work to draw up plans to improve the building. The original building was around 40 years old when we moved in and we are aiming to maintain this and provide extensions which together will last another 40 years or longer.
Our aim is to be a local church serving the local community with all that involves. As well as church services, weddings and funerals, we provide a community café, meeting place, lunch club, and parent and toddlers group. We work with local City Councillors and Parish Councillors to facilitate community meetings and surgeries. Other groups also use the centre for their meetings, dance classes, debt advice clinics and we are aiming to develop links with local schools in the near future.
When? Planning permission was granted on 8 April 2019. From 1 October 2019 we invited builders to tender for Phase 1 of the project (café extension and new entrance). We started phase 1 in April 2020 and completed it in August 2020.
How? This is an ambitious project. However, as a church we believe that God will supply all that we need and more. The total cost is more than £360,000 including obtaining use of the building, fit out and maintenance and building costs. The amazing news is that we have already raised the funds for Phase 1 of this amount mainly through the generosity of church members, former members and friends but also with the generous help of some great charitable organisations.
Anyone wishing to make a contribution towards the work or find out more our contact details are as follows:
Address: The Alpha Centre, Adderley, Bretton, Peterborough, PE3 8RA
Email: info@wellspringchurch.org.uk
Tel: 01733 306401
Plans
Phase 1 - COMPLETED AUG 2020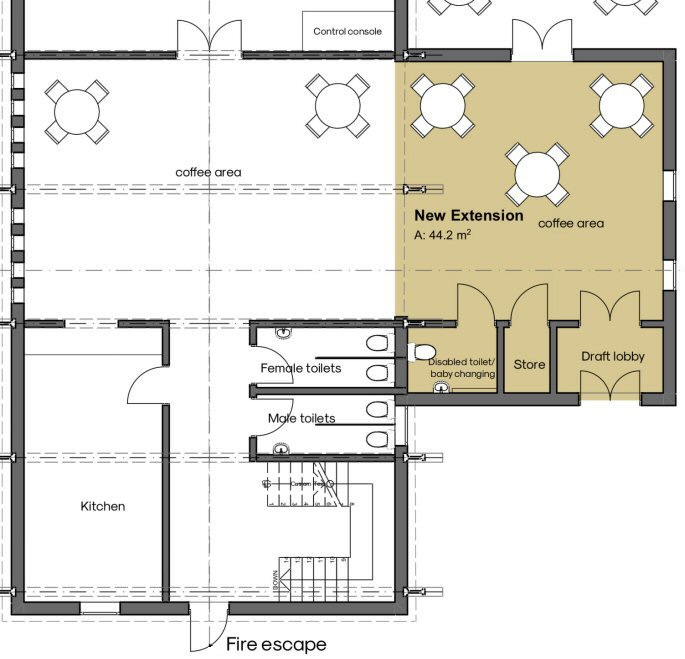 Phase 2 - PLANNING PERMISSION GRANTED